ACCESS OUR SCHEDULE
& EXCLUSIVE WEB SPECIAL
Secure your spot and get started today with our EXCLUSIVE offer!
By opting into the web form above you are providing consent for Freedom Martial Arts to send you periodic text messages. Standard rates may apply. You can reply HELP at anytime or learn more. You may opt-out anytime by replying STOP.
DISCIPLINE & CONFIDENCE!
Build character and leadership qualities
Martial arts classes benefit growing children far beyond the dojo and in many real-world scenarios. Our structured classes are meant to help develop coordination, physical fitness, mental strength, as well as gain valuable social skills. Through positive reinforcement, we can bring out the best in your children to help them succeed in life.
VIEW OUR KID'S MARTIAL ARTS PROGRAM
Their instructors are amazing! My son is shy and he's now a yellow belt and loves going to class!
Ashley Gibson
My son loves going to Freedom Martial Arts! He has learned techniques, discipline and gained new friends! Amazing environment. He also loves finding the ninja each week that moves around.
Courtney Totten
We're so lucky to have such a great place close to home! Fantastic program and people. My son has been going for a couple years now and still enjoys it and still strives to do better.
Jin Kyle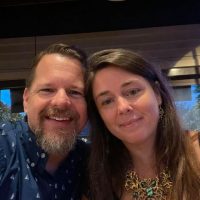 I not only Recommend but Highly Recommend Freedom Martial Arts. Our son Boston started at Freedom Martial Arts a little over a year ago. He was almost 5 at the time. Master Alitzer Miss. Olivia and Miss. Sierra has been very patient but stern with Boston and he has grown so much in the last year. Boston has earned 3 belts and is now part of the forms and sparing team. This school is locally family-owned and operated and they treat your students like family. We are lucky to have such a great school In a rural area. They offer many options from beginners all they way to Olympic Training. Private classes are also offered and also highly recommend if your student needs extra help or wants extra one on one before an upcoming belt test. So no matter the age of or skill level if you are looking for a Taekwondo school and you are in New Kent Or surrounding areas Freedom Martial Arts is the best.
William Jarret Lee
My son loves to come to class. We have seen a tremendous change in his self confidence and manners...all for the better!! We love this school and highly recommend it!
Jeni LeLeux
The FMA Family are some of the most welcoming folks we've met since our move to VA. Just a great group of people to work with and their approach to the curriculum is top shelf. Highly recommended for all age groups.
Rob Cadrain
My daughter has loved her recent start-up with Freedom Martial Arts. They are very professional and safety has been a priority during Covid-19. Looking forward to many great years together with Harper growing in this sport.
Christen Hamilton Proffitt
Highly recommend! Great atmosphere, the instructors are great and very patient with the kids. My daughter has been going to there for over a year now and has gained so much confidence in herself and her abilities.
Jenni White
This is an amazing family-oriented school. What we like most is having the privilege of a martial arts school like this in our rural community. Master Altizer was born and raised in the area, and so the whole dynamic creates a close knit atmosphere amongst the students and parents. They offer training from beginner level, to advanced as well as a sports team to compete in AAU right along side other sports. Most importantly though, the discipline and respect, courage, and confidence that FMA instilled in our child I don't believe can be achieved on the same level in any other activity or sport. This is a small school run by a family. For that reason you won't find the same connection with coaches and athletes elsewhere. I recommend trying it out for anyone curious. It's very unlikely you'd be disappointed.
Michael Watson
Master Altizer is an amazing instructor. Through his patience, teaching, and personal attention, my son has learned determination, will power, strength, humility and so much more.
Jenna Wilhite Brinkley
Master Altizer is patient and persistent. He works wonderful with all ages and helps to build self-confidence so you and your children can reach your achievements.
Ashley Mendoza
As a busy mom of two busy boys, I love the time that we share together at Freedom Martial Arts. We all take classes together and work hard together. Its such a great family buisness, we are proud to be a part of it. My boys are better and more confident people having been instructed by Master Altizer.
Lisa Limes-Payne
IMPROVE FLEXIBILITY, BALANCE, AND STRENGTH
Get fit while learning martial arts
Learn self-defense, build confidence, and get in the best shape of your lives! Martial arts has tons of physical, mental and social benefits, suitable for anyone and everyone. Become part of something positive and learn new skills from trained martial arts professionals. It's easy to get started—Enroll in martial arts classes today!
View Our Adult Martial Arts Program
Request Information
ACCESS OUR SCHEDULE & SPECIAL WEB OFFER!
Get started today with our EXCLUSIVE offer!
Request more information today to find out how you or your child can start training!
Get Started Today